Image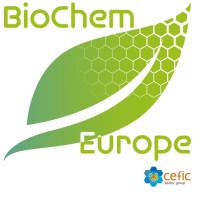 Futerro joined BioChem Europe to underlines how important biobased polymers  and the bioeconomy are for a more resilient, circular and carbon neutral economy.
BioChem Europe is a sector group of the European Chemical Industry Council (CEFIC) that ambitions to promote the assets and merits of biomass-derived chemicals and their contribution to a sustainable future for People, the Planet, and Prosperity. The group represents companies using feedstocks based on biomass as their raw materials to produce chemicals
With this sector group, we aim to establish a close dialogue with the EU authorities and raise awareness about the benefits of plant-based chemistry for society, for the environment and for the economy. 
More information available here.