Image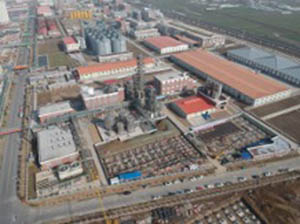 FUTERRO is delighted to announce the launching of our first fully integrated PLA plant. It is the result of 30 years of work dedicated to the development of cutting-edge technology for the production, use and recycling of bioplastics.
Located in the city of Bengbu (China), the brand-new PLA unit has a capacity of 30,000 tons/year being supplied by a Lactic Acid unit with a capacity of 80,000 tons.
The new lactic acid and PLA units incorporate new patented technologies that allow the production of high-quality products at competitive costs.
The most significant contribution towards the development of this great achievement was made by our Belgian-Chinese team of experts who built up the facilities in the record time of 24 months!
"This first plant is an important step in FUTERRO's evolution. Today, we see that the PLA is beginning to find its place in the world of plastics not only due to its natural origin but also to its intrinsic properties. We believe that after 30 years of development, the PLA will experience a strong acceleration in the upcoming years. If speaking only about China, the number of new applications that have been prepared in advance by the local industry in anticipation of the opening of our factory is impressive: food packaging in injected form, films, foams, insulation products, agricultural films, textile fibers, 3D filaments, cases for electronics, furniture, construction joineries, carpets, bedding, filtrations, bottles and cans, auto parts…" Frédéric van Gansberghe says, CEO of FUTERRO.
More information : https://www.lecho.be/entreprises/chimie/futerro-ouvre-une-usine-de-bioplastiques-en-chine/10259554.html